QUICKLIFT conveyance system
As one of the leading specialists for conveyance systems, HUNING Anlagenbau has developed a system solution for feeding mixers and discharging the mixed batch gently; this system solution is already being successfully used in the system designs of many mixer manufacturers around the world.
In particular, conveying additives that are at risk of biological, chemical or colour contamination to remote mixers often causes system planners and operators problems.
Conventional conveyance equipment such as elevators, worms or pneumatic conveyors fail where virtually instantaneous transport is essential and where even the smallest residual amounts put the whole process at risk.
How does the Quicklift work?
A frequent usage situation is dosing additives into a remote mixer. A dosing device, such as micro-component scales, is used to fill the transport container with defined quantities of an additive at a docking station.
Filling is carried out via a flexible docking station and the process is virtually dust-free. The container that is guided by a rotating mast and that is closed completely then pivots into the lifting position. Vertical transport is then carried out, controlled via a frequency converter, passing as many levels as required until it reaches the required product discharge level.
Thanks to a program controller, as many additional stops as required can be programmed and different cover pass-throughs that are offset at different angles can be negotiated to avoid potential hindrances. This is an important argument for incorporation into existing systems. At the production level, the container pivots onto a flexible docking station aligned above a mixer, for example. After opening the interlocking system, the product is transferred to the subsequent mixer.
The option of designing the container as a check weighing machine is also available, in order to monitor emptying completely down to the last gram. The container is closed again and returns to the starting point.
Thanks to the well-engineered, modular construction system, multiple filling and transfer stations, horizontal and vertical paths, and a huge range of different activities from just a few kilogrammes per hour up to many tonnes per hour can be implemented without problems. We can advise you on your special application situation.
We'd be happy to come and visit you.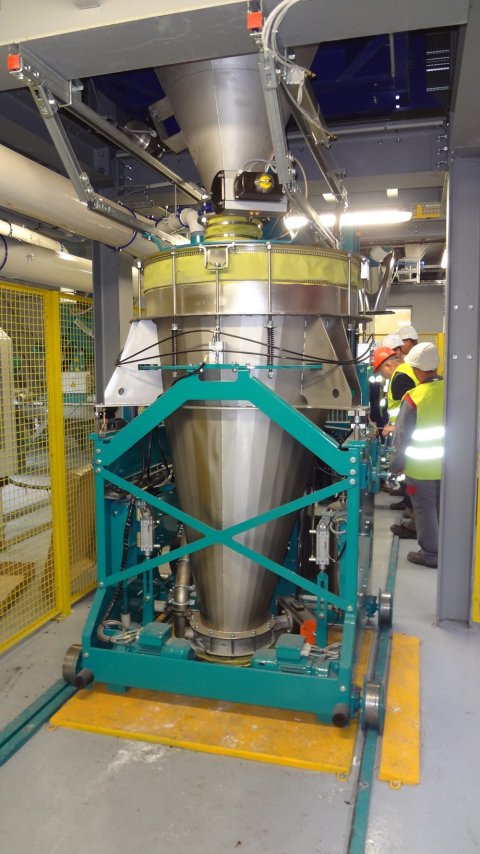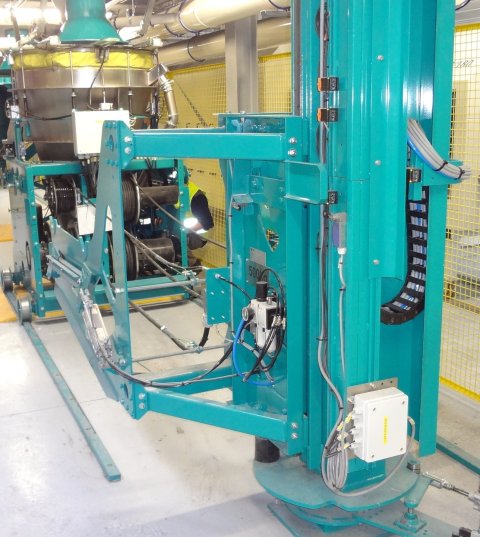 Product features and benefits
Very short transport times
Transport heights of up to 25 m
Payloads of between a few kg and 2 t
Virtually contamination-free transport
Ex"-decoupled conveyor line
Energy-saving
Virtually wear-free operation
Removable container can be used
Used reliably around the world
Additional product lines
Chain conveyors and worm conveyors
Container conveyors
Pneumatic conveyor systems
Silo systems
Dosing and weighing systems
Comminution, mixing and sieving equipment
Coolers and driers
De-dusting equipment
Vehicles for transporting bulk goods
Application examples
Quicklift with separate containers for transporting vertically and horizontally
Quicklift for transporting standard removable containers
Quicklift with collecting container that can be removed for different feeding stations
Quicklift with container designed as dosing scales